Root Canal Treatment
A root canal treatment is an endodontic procedure that removes decay and infection from the inner portion of the tooth.
When your tooth starts to decay, and the decay reaches the dental pulp and nerves of your tooth, an infection will happen, and you will feel severe tooth sensitivity and pain. If left untreated, not only will you experience constant aching, swelling, and darkening of the tooth, the infection will also eventually kill the tooth and even damage the surrounding gums.
A root canal treatment is a simple but effective approach to save natural teeth, alleviate pain and sensitivities, and prevent the need for dental bridges or implants. The procedure is non-invasive but usually involves local anesthesia so that the patient won't feel any pain during the process. It can be completed in one day or, depending on the required treatment, may take more visits.
All Root Canal Treatments performed using a standardized protocol for isolation, rotary instruments, and apex locators for precision.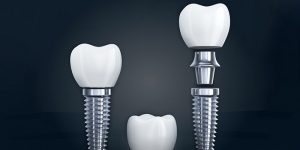 What are the signs that you need a Root Canal Treatment?
Not all teeth that require root canal therapy are painful. However, there are six signs that you may need root canal treatment.
1. Severe Toothache without provocation
Constant pain that is not stimulated by temperature changes or chewing can indicate tooth nerve infection.
2. Swelling or tenderness in the nearby gums.
If your gums are painful and swollen, this may be an indication that infection is leaking from inside your tooth. The leaking infection can cause infection and inflammation in the nearby gum tissue.
3. Biting or chewing pain.
A cracked tooth that allows bacteria into your tooth may cause pain when biting down or chewing. Additionally, an abscess can cause tenderness in the surrounding bone.
4. Dark discoloration.
Tooth discoloration, gray or black appearance of the tooth, could indicate an infection inside your tooth. If this is the case, root canal treatment is required to treat the underlying disease, and internal tooth bleaching may be necessary to restore your original tooth color.
5. Increased painful response to hot and cold temperatures.
Hot and cold foods can cause an abnormal intense pain in an infected tooth. Tooth nerves become hypersensitive to stimulation.
6. Prolonged cold sensitivity.
Lingering sensitivity to hot or cold food may be a sign of needing a root canal. Infected nerve tissue no longer functions normally.
Will I be in pain during or after the procedure?
While you won't be able to feel the temperature in the tooth anymore after your root canal treatment, you will regain your bite strength and chewing function quickly.
At Jindal dental care & implant center, Ambala, we use the latest tools, state-of-the-art equipment, and painless dental procedures to ensure we have a smiling patient at the end of each session.
We specialize in cosmetic, restorative, and advanced dentistry, and is one of your best choice for root canal treatments. Our facilities invest in cutting-edge technology and tools to keep up with the advancement of dental procedures globally, to be able to deliver the highest standard of dental care solutions to patients
Our Services

Root Canal Treatment


Dental Implants


Dentures


SMILE MAKEOVERS


Dental & Facial Injuries


Preventive Kids Dentistry


Orthodontics

Meet Our Doctor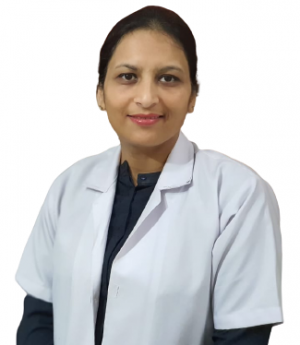 Dr Rukman Jindal
Dentist-surgeon
Dr Rukman Jindal is an experienced oral & maxillofacial surgeon and a certified implantologist. she has a vast experience of over 18 years in various fields of dentistry.