Which Dental Crown Should I Go For? Zirconia/Metal/PFM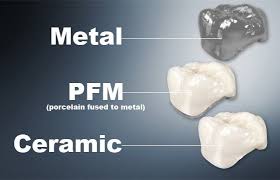 Discoloured, chipped off /broken teeth or badly carious teeth oten require dental crowns.
Dental crown is also called as dental cap in common terms by the patients. Dental crown covers the tooth from all the surfaces and helps in increasing the longevity of the tooth.
Why Do I Need Dental Crown??
Dental crowns are advised in following conditions.